In Stock: 3 pieces or less.
Pawpaw Kalimba "Nasturtium" 17 Notes
translation missing: en.products.product.price.regular_price
57.90.-
translation missing: en.products.product.price.sale_price
57.90.-
translation missing: en.products.product.price.regular_price
74.90.-
Tax included.
✔ Delivered Free in 2-3 Days
Mail A: 2.90.- | 1-2 Days
You can add 2 wooden supports if you order 2 Kalimbas. It's offered!
📃 Learn easily with Pawpaw - Easy Guides & Tutorials
🧡 Over 300 Tabs & Sheet Music of popular songs to simply play the Kalimba. (Sent by email)
🎁 all you need to learn, tune, maintain and transport your Kalimba is included free with your set Starter
✔ Handcrafted Acacia body
✔ The notes are engraved on the Keys to facilitate learning.
✔ Durable and soft to the touch, yet powerful and clear Keys deliver the crystal clear, fairytale sound of Pawpaw.
Model : Capucine "17KCP" Pawpaw™
Kit Included: Starter Kit Wood: Acacia
⭐ Satisfaction back on 45 Days
⭐ Guarantee: 7 Years
Pawpaw Kalimba "Nasturtium" 17 Notes
translation missing: en.products.product.price.regular_price
57.90.-
translation missing: en.products.product.price.sale_price
57.90.-
translation missing: en.products.product.price.regular_price
74.90.-
Because the kalimba is a musical instrument created to be easy to handle, playing it is fascinating and easy.

This instrument of African origin is a modern invention that makes it easy to write and play your own music. It can be easily carried on your travels.

Listening to the unique, soothing and gentle tones of the kalimba will make you feel calm and serene as soon as you start playing it. You can follow the tablature of popular songs or even compose your own songs while practicing. You receive hundreds of tablatures and sheet music by following our blog for free when ordering.
To comfortably start this new instrument, a Kit is included free of charge with each Kalimba Pawpaw. Easy beginnings!
It's a gift that's sure to please, and you'll be able to use it for years to come.

This kalimba portable has been used by children to encourage musical development, while adults have used it to quiet the mind, relieve stress and connect to their creative side.
You will find its soft tones both soothing and exciting. It delivers rich, flawless sound, and its compact size makes it perfect for travel and on-the-go training. It is the perfect gift for your loved ones. An instrument you will never tire of!
Discover or introduce people to this magical-sounding instrument thanks to the unique Pawpaw !
The kalimba is an instrument with wonderful sounds that accompanies you during your meditation sessions.
La kalimba creates a repetitive, hypnotic sound that can help you get in tune with nature, as well as your soul.
The gentle rhythms it produces reduce stress and anxiety, soothe depression, improve concentration and purify the soul.
Let this instrument accompany you as you meditate.
📄 Description
🧡Customer reviews
📐Features
📦Delivery & Returns
Kalimba 17 Keys Capucine - The little piano played with your thumbs
Capucine. A classic in its traditional form
This traditional model Kalimba Pawpaw™ | Capucine à 17 Keys is the favorite of users.
The Kalimba Pawpaw™ | Capucine is a classic loved by musicians, children and adults alike for its incredible resonance and pure tone production. This instrument has a note engraved on each Key, which makes it easy to read and memorize the notes.
The instrument is tuned by default in the most widely used scale in the world, C Major (Do). With this range, the notes you play cannot sound out of tune. And it is very easy to find your favorite song's tab on Kalimba.
Each Pawpaw™ Key has an engraved note, making it easier to read and memorize while you play, and making learning your favorite music very easy with tabs.
Perfect for beginners and experts alike, the Kalimba Pawpaw™ nasturtium is an excellent choice.
Discover now the Kalimba with a Starter Kit as a gift
What is needed for your instrument is included as a gift with any Pawpaw™ you chose.
🎁Starter Kit:
Tuning Tool

- Essential to easily tune your Kalimba

Manual with illustrations - in English only. (Soon V2 in French, German and English. It will be available to old and new musicians Pawpaw.)
Visit our blog to learn!
Red slat labels


The notes are already engraved, but it can help you anyway.



Cloth bag

- Compact and light to take with you.
Now you can feel the full power of this soothing instrument, in the comfort of your own home, or on the go.
Testimonial
26/08/2022
Catherine B.

Switzerland
Warmer Klang
Ein qualitativ gutes, schön verarbeitetes Instrument mit wundervollem, warmem, weichen Wohlklang. Sehr schnelle Lieferung. Sehr fairer Preis.
25/08/2022
Walter G.

Switzerland
Quel est ton avis sur ta commande Kalimba Pawpaw
Bonjour Merci, la livraison du produit a été bonne et à temps. La saisie lors de la déduction de la carte de crédit a causé beaucoup de confusion : CHINCHIBRUSH... Pendant longtemps, je n'ai pu affecter ce paiement à aucun achat. Salut Walter Götz
Bonjour Walter, Je n'avais aucune idée que depuis tout ce temps, "Chinchibrush" apparaissait au lieu de Pawpaw.ch! Je viens tout juste de changer tout ça, merci beaucoup de nous l'avoir fait remarquer et désolé pour le dérangement occasionné. Merci pour votre retour! Dylan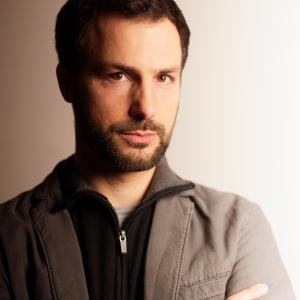 YR
06/07/2022
Yvan R.

Switzerland
Super produit
Site très clair, commande facile, le produit me convient parfaitement et le packaging est soigné. J'aurai adoré savoir de manière explicite que l'article était manufacturé en Chine (je m'en doutais, mais autant en faire un argument de vente).
29/06/2022
John Q.

Switzerland
Top
Magnifique vvvvg vvhvgg b VD c vhf vgg
29/06/2022
Dylan T.

Switzerland
Je recommande !
Reçu très rapidement, nous sommes très content de notre achat. En effet, nous avons acheté plusieurs petits instruments de musique pour éveiller notre petite fille de 2 ans et elle aime particulièrement ce kalimba ! L'apprentissage (pour un enfant plus grand ou un adulte!) est facile... l'instrument est bien conçu et il est facile d'accorder les notes si besoin. Je compte moi même m'en offrir un pour jouer avec ma fille.
Characteristics of the Pawpaw Kalimba "Nasturtium" 17 Notes
Handcrafted by artisans in the province of Shenzhen, China, using quality materials.
Wood: Acacia
Name & SKU: Capucine "17KCP" Pawpaw™
Number of Keys: 17 Notes
Kit Included: Choke
DELIVERY WITH THE POST IN SWITZERLAND & LIECHSTENSTEIN
Your order is prepared as quickly as possible from Monday to Saturday and uses the registered services of Post.ch to arrive at your door.
Free delivery in Switzerland in 2-4 days, with shipment tracking!
Mail B: Delivery in 2-4 working days - Free + tracking
Mail A: Delivery in 1-3 working days - 2.90.- + tracking
The confirmation and shipment number are sent to your email box! Check your spam box if you don't see anything.

INTERNATIONAL DELIVERY (EUROPE - ASIA - AMERICA)
We also deliver outside of Switzerland! All our orders are provided with a tracking code.
Europe: 5-9 Days
America: 7-11 Days
IMPORTANT!
For shipments outside of Switzerland, VAT and customs clearance costs (if any) are not covered by Pawpaw.ch, you will have to pay it according to the rate of your country.
Check the standards in your country before ordering!
The days are "working". Currency - CHF - Swiss Francs